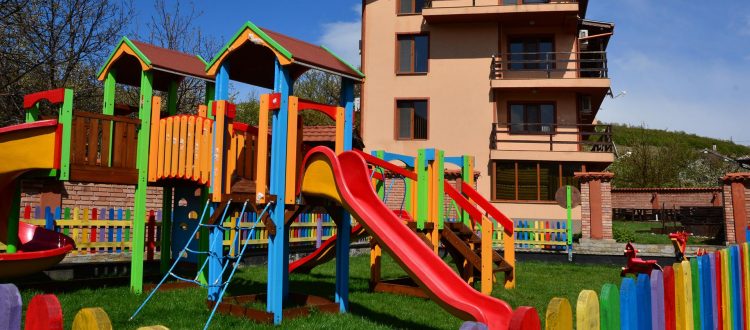 Rozhen Rest Hotel Lyaskovo

Double bed

32

Mountain view

Yes
Description
Lyaskovo is a small village perched on the northern slopes of the Rhodopes at 800 m above sea level, in the vicinity of the Assenova Krepost (King Assen's Fortress). There is  a wonderful view towards the Thracian valley, the Sredna Gora Range  and the Balkan Mountains.
Elegantly woven into the beautiful tapestry of the Rhodopes the cosy Rozhen Rest Hotel and its superb garden provide excellent opportunities for a family rest, seminars, art events and team building sessions.
The village of Lyaskovo is 9 km southwest of Assenovgrad. The road winds past the Assenova Krepost and 3 km further on there is the village of Yavrovo, the birthplace of the famous Bulgarian writer Nikolay Haitov.
Historians believe that Lyaskovo was built on top of an ancient settlement. The people who settled there were workers on the  Bachkovo Monastery estate. Their families did not want to convert to Islam, so when there was forced conversion around 1498 some gathered their belongings and started moving northeast into the Rhodope wilderness looking for a new safe place. The area around present day Lyaskovo belonged to the monastery, so the settlers were allowed and blessed to build their homes there and live peacefully away from the oppressors. They gave the names of old places to places in the new area and built chapels to praise and honour the same saints.
You must visit
The Assenova Krepost (King Assen's Fortress), which is one of the most famous Bulgarian fortresses. It is built on top of a steep rock in the Chernatitsa area of the Rhodopes, at the beginning of the pass connecting Thrace with the Aegean coast. First, it was called Petrichka Krepost, later it was renamed after Tsar Ivan-Assen II. Archaelogical excavations show that there was a Thracian fortress there in the late Old Iron Age. They also show that the feudal castle, the highest and most fortified part of the fortress exhibits traces of three major construction periods – the 9th, 11th and 13th c. There was a small church there in the 11th c. The fortress was extended and reconstructed on a large scale during the reign of Ivan-Assen II.
To mark the 800th anniversary of Assen and Peter's uprising the most recent restoration of the church was conducted in 1986. The exterior façade and frescos from the time when it         was built were redone. On August 14th, 1991 the church was blessed again and became a functioning church. It is a national monument of culture.
Yavrovo , the native village of Nikolay Haitov, a writer and Boris Dimovski, a graphic artist and cartoonist.
Accommodation
There are 16 double bedrooms, each with a toilet and bathroom, TV, barbeque, snackbar, fully-equipped kitchen, parking.
Rates
2 to 5 nights – 10% discount
more than 5 nights – 20% discount
Longer periods – by arrangement
New Year's celebration and other events – rates by arrangement
Minimum 2 nights
Sleeps: 32
Bathrooms: 16
Kingsize: 16
Beds: 0
Check in time : 14:00
Check out time : 12:00
Type of accommodation: Apartment/Hotel
Wifi : Yes
Children's corner : Yes
Table Tennis : Yes
AC : Yes
Parking: Yes
Darts : Yes
Gym : Yes
Per night : 700 BGN / 350 EUR
All prices are in BGN lev
Only by reservation
Deposit : 300 BGN / 150 EUR
*Christmas and New Year – rates by separate arrangement
Gallery

Make reservation
Location
Address : Lyaskovo
Phone :+359 888 833 337
reservation@rhodopeholiday.com